Hair Salon
Call Coral Tree Salon and Day Spa today to book an appointment. Only minutes from Sunset Beach, Shallotte and Calabash NC.

We offer a full line of services in our fully licensed and insured salon. Call (910) 575-4422 with questions or to book an appointment.
Haircuts starting at $15.
Color Services Starting at $70.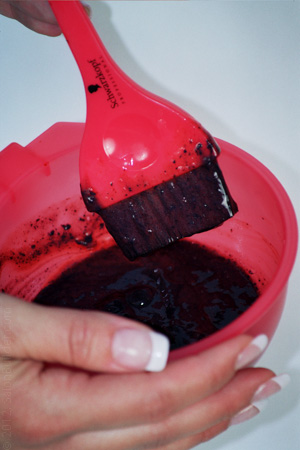 Color and Highlights
**Note: Haircut and Style included in all color services!

Our Color Services start at

$70

.

Because everyone's hair is different, we encourage you to schedule a consultation with one of our expert stylists to get an accurate quote. Due to the additional use of products and time, clients with long and/or thick hair can expect a slight increase in price.

We offer:

Balayage or Ombré: Starting at $125

Highlights or Lowlights (full or partial): Starts at $100

Single Process Color (root to ends color): Starts at $80

Color Retouch (new growth only): Starts at $70

Retouch with Highlights and/or Lowlights: Starts at $110

We also offer Color Corrections.

A Color Correction is defined as any hair coloring service that requires 2 or more processes. These services are billed hourly at the rate of $85 per hour. The time involved in these processes depends on a number of factors, including your hair type, previous chemical processes, and the color you are trying to achieve. A consultation and a color consent form (waiver of liability) are required for these services. Please call the salon for additional information.
**Note: Haircut and Style included in all color services!
Return to Top
Service Policy


Missed appointments or appointments canceled with less than 24 hours notice will incur a $25 cancelation or no show fee. Customers using gift cards may have this fee deducted from their gift card balance.
NOW Available!
You can book your massage online!
Signature, Deep Tissue, and Hot Stone Massages are now available for online booking.
Enjoy a 50, 80, or 100 minute session!
Packages, Couples Massages, and Wedding Services cannot be booked online. Please call (910) 575-4422 to schedule these services.

Company Policies:
The policies set forth by Coral Tree Salon and Day Spa represent our intent to maintain a professional work environment while providing our clients with the best customer service possible.

Please arrive ten minutes prior to your spa appointment to allow time to fill out our short health form. This also gives you time to use the restroom and unwind before your spa treatment.

Cancelation Policy:
We ask that you give us at least 24 hours notice if you need to cancel your appointment. After two same day cancelations or no shows, we reserve the right to request a nonrefundable deposit to book your next appointment.

Late Arrivals:
We strive to keep appointments on schedule. If you arrive late and the specialist is committed to another client, your appointment may have to be shortened to fit into the allotted time or rescheduled. If you are 15 minutes or more late for your appointment, we reserve the right to reschedule your appointment to another day and/or time.

Returned Checks
Any returned check will result in a $25.00 service fee.

Walk-Ins
We welcome walk-in clients. To avoid a possible wait time it's best to make an appointment, please call the salon at 910-575-4422 or use our "book now" link on this website to schedule an appointment.

Service Satisfaction
We strive to make sure our customers are satisfied with the service they receive. If there is a problem with the service, i.e. broken nail, hair that is too light or too dark, please notify us within 48 hours of your appointment. We will be happy to discuss options to resolve your issue. To read the full policy, please click on the Info tab in the menu at the top of the page.

Please note that refunds are not available on services. You are paying for the stylist's time, and time cannot be returned.