Coupons cannot be used with packages or specials. Monthly specials cannot be purchased as a gift card and gift cards cannot be used for monthly specials. $99 specials and year round spa packages may be purchased as gift cards.
ALL SERVICES IN A PACKAGE OR SPECIAL MUST BE BOOKED FOR THE SAME PERSON. PACKAGES OR SPECIALS CANNOT BE SPLIT BETWEEN TWO OR MORE PEOPLE.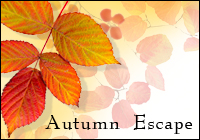 Fall Specials
Spa Day For TWO!
2 Express Massages
2 Express Facials
2 Ionic Foot Detoxes
& Hot Stone Foot Massages
$269
FREE Olaplex Treatment for NEW COLOR Clients!
FREE Lash Tint and Brow Shaping when you book
The Ultimate Facial! $95
Fall Couples Special!
50 min Couples Massage
2 Express Facials
2 Scalp Massages
2 Hot Stone Foot Massages
$279