Coupons cannot be used with packages or specials. Monthly specials cannot be purchased as a gift card and gift cards cannot be used for monthly specials. $99 specials and year round spa packages may be purchased as gift cards.
ALL SERVICES IN A PACKAGE OR SPECIAL MUST BE BOOKED FOR THE SAME PERSON. PACKAGES OR SPECIALS CANNOT BE SPLIT BETWEEN TWO OR MORE PEOPLE.
$99 Deals
Choose one of these great deals:
80 min Signature Massage
$99
30 min Massage,
Ionic Foot Detox, & Hot Stone Foot Massage
$99
New Service $99
50 min Signature Massage
w/ Hand & Foot Treatment
and Essential Oil Scalp Massage
65 min service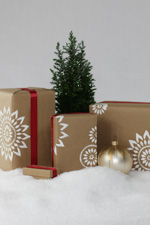 Winter Specials
Specials are good through 1/30/2021
50 min Massage & 50 min Facial
$135
80 min Couples Massage
$225
50 Min Massage, Ionic Foot Detox,
& Hot Stone Foot Massage
$119
Highlights OR Lowlights
$99*
*Consultation Required.
Act Now! Offer Ends: 1/30/2021