If you want to be the first to know when new programs and deals are offered, please sign our guestbook.

Limit one discounted service per visit. Cannot be combined with other offers, discounts, or gift certificates.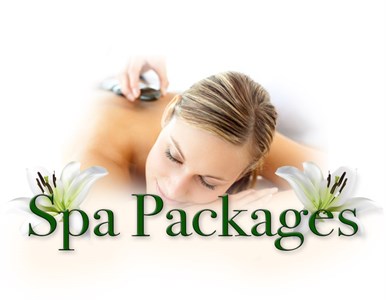 Spa Packages
Enjoy these spa packages all year long!
Time out
30 min Massage and 30 min Facial
Great pick me up when you need a break. Release tension and stress by starting with a 30 min signature massage, next enjoy a 30 min relaxing facial.
$88


Girls day out
30 min Massage, 30 min Facial, Pedicure
Have a fun day out with friends relaxing and being pampered!
This package includes 30 min massage, 30 min facial and a pedicure.
$115


Just for her
50 min massage, 50 min facial, manicure and pedicure
Wash away the stress with a 50 min signature massage, followed by a 50 min facial, classic manicure and pedicure.
$180


Just for him
50 min massage, Gentlemen's Facial, pedicure
Pampering isn't just for women. Treat your favorite fella to a spa day!
$130