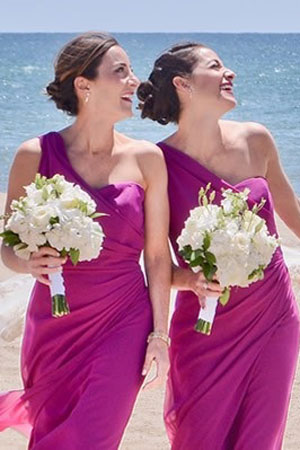 Wedding Services
On Site Services
Hair and Makeup $189
Hair OR Makeup $99
Includes travel fees and 20% gratuity. Lashes $25.
In Salon Services
Trial Run (75 Minutes per service)
Hair OR Makeup $79. Booked Together $150
Hairstyles
Adults: $70 and up (extensions $15). Children (under 10): $50 and up
Makeup
Traditional: $70. Airbrush: $75. Lashes: $25
Tattoo cover up: starts at $25. Consultation required
**Bridal Hair and Makeup Booked together $130 (Airbrush $140)**
Airbrush or Traditional? Check out this article before making a final decision: https://www.amelia-c.com/blog/2018/1/9/airbrush-makeup-vs-traditional-makeup
Packages (in salon only)
Velvet: $180 Hair, makeup, Gel mani/reg pedi
Gold: $260 Hair & makeup trial run & Day of hair & makeup
Elegance: $315 Trial Runs, Day of hair/makeup, Gel mani/Sig pedi
For 2020 pricing, please email coraltreesalon@gmail.com
Policies and Pricing Information

Please contact the salon at (910) 575-4422 if you have any questions.
1. We offer services in the salon for parties of 5 or fewer. For parties of 6 or more, you can choose in salon or onsite services. Travel fees and tips are included in the prices for onsite services.
2. Onsite prices differ from in salon prices. Onsite pricing includes travel and gratuity. For hair and makeup, it is $189 per person. For just hair or makeup, it is $99 per person. Packages include in salon pricing only.

3. Travel is limited to 15 miles from the salon location at 6934 Beach Dr SW Suite 5, Ocean Isle Beach, NC 28469.

4. For on location services, payment in full is due the day before services are rendered. This will include a 20% gratuity added to the services and travel fees. Payment can be made in person or credit card payments can be processed over the phone.

5. We charge $100 for weddings scheduled outside of regular business hours (Sunday or Monday, appointments before 10am or after 4pm on Saturdays). This fee would be in addition to any tips or travel fees.

6. Sunday/Monday weddings parties must include at least 3 people for each service.

7. All bookings for bridal appointments require a nonrefundable 10% deposit. Your date will not be held until the deposit is received.

8. Changes to wedding appointments must be emailed to coraltreesalon@gmail.com. All changes must be communicated a minimum of 7 days before the day of services. Any cancelations less than 7 days before the wedding will incur a $25 per appointment cancelation fee.

9. Please arrive promptly for your appointments. We often have several weddings scheduled in one day. Beginning and finishing your appointments within the allotted time is crucial.
Return to Top
Service Policy


Missed appointments or appointments canceled with less than 24 hours notice will incur a $25 cancelation or no show fee. Customers using gift cards may have this fee deducted from their gift card balance.
NOW Available!
You can book your massage online!
Signature, Deep Tissue, and Hot Stone Massages are now available for online booking.
Enjoy a 50, 80, or 100 minute session!
Packages, Couples Massages, and Wedding Services cannot be booked online. Please call (910) 575-4422 to schedule these services.

Company Policies:
The policies set forth by Coral Tree Salon and Day Spa represent our intent to maintain a professional work environment while providing our clients with the best customer service possible.

Please arrive ten minutes prior to your spa appointment to allow time to fill out our short health form. This also gives you time to use the restroom and unwind before your spa treatment.

Cancelation Policy:
We ask that you give us at least 24 hours notice if you need to cancel your appointment. After two same day cancelations or no shows, we reserve the right to request a nonrefundable deposit to book your next appointment.

Late Arrivals:
We strive to keep appointments on schedule. If you arrive late and the specialist is committed to another client, your appointment may have to be shortened to fit into the allotted time or rescheduled. If you are 15 minutes or more late for your appointment, we reserve the right to reschedule your appointment to another day and/or time.

Returned Checks
Any returned check will result in a $25.00 service fee.

Walk-Ins
We welcome walk-in clients. To avoid a possible wait time it's best to make an appointment, please call the salon at 910-575-4422 or use our "book now" link on this website to schedule an appointment.

Service Satisfaction
We strive to make sure our customers are satisfied with the service they receive. If there is a problem with the service, i.e. broken nail, hair that is too light or too dark, please notify us within 48 hours of your appointment. We will be happy to discuss options to resolve your issue. To read the full policy, please click on the Info tab in the menu at the top of the page.

Please note that refunds are not available on services. You are paying for the stylist's time, and time cannot be returned.